2023-24 Catalog
2023-24 Catalog
---
2023-2024 Academic Catalog
Bellingham Technical College would like to acknowledge that our service area today is within the usual and accustomed lands of the Lhaq'temish or Xwlemi (Lummi) Nation, and of the Noxws'a'?aq (Nooksack) Tribe of the Coast Salish peoples, as well as the original territory of the sʔémǝš (Samish) Indian Tribe. Our respect and gratitude go to our indigenous neighbors, whose care and protection of the land and water continues to this day.
Welcome to the Bellingham Technical College Online Catalog
Our online catalog can help you quickly locate and save details about Bellingham Technical College's programs and certificates. Whether you are a prospective student or already enrolled, you can easily see what BTC has to offer.
If you are new to our online catalog and would like to learn more, click the

box at the top right of any page.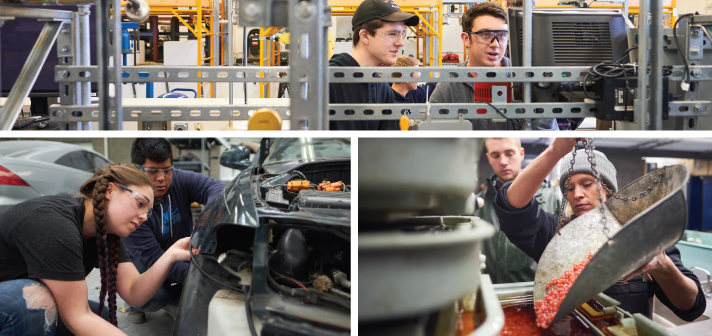 The catalog helps you locate information such as:
Courses
Degree requirements
Academic policies
Procedures
Searching & Saving Content in the Online Catalog 


The Search Catalog feature allows you to type in a search term and find content.


The Advanced Search feature helps you narrow down the content that you want. Find courses, programs, all curriculum, and other content.
 


You can also browse content by simply selecting the links on the left navigation


The My Portfolio Tool allows you to save courses, programs, links, divisions, and past searches so that they are easy to find later. You can use any email address to set up your account. Look for and click the star

icon in the top section of a page that you want to save to your portfolio.
If you have further questions, please email catalog@btc.edu
Disclaimer: Every effort has been made to assure the accuracy of the information in this publication. Students are advised, however, that the information is subject to change. Therefore, they should consult the appropriate academic department or administrative offices for current information. Also check the Catalog Addendum page for a summary of corrections and updates made after the original catalog publish date.
---